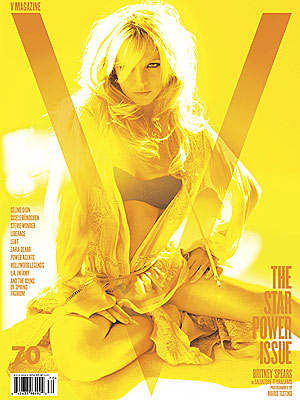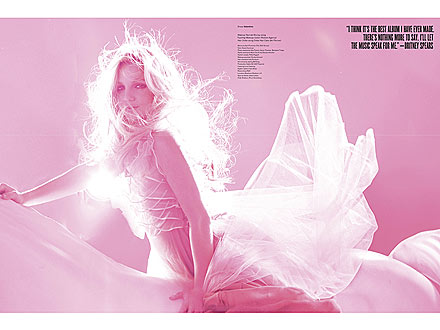 I has been sometime since Britney Spears has been on the cover of a magazine, but the pop star has still got it.
29 year old Spears, poses in a white lace dress and black bra for the Spring issue of
V Magazine
, on newsstands Thursday. Inside, she is photographed in a larger fashion spread in images that range from playful to mildly risqué.
The story is about, Spears – whose new album,
Femme Fatale
, drops March 29 – talks about navigating her fame as a mom who's pushing 30 with two sons who are now 5 and 4. Asked if she's more guarded today, she replies: "A little bit. I think it's easier to let people in when you're younger, but when I became a mother I wanted more privacy for myself and my children. A life away from my life." With the new album coming out, she's also getting back in touch with her sensual side, too. "The b-tch is back and better than ever!" she says.