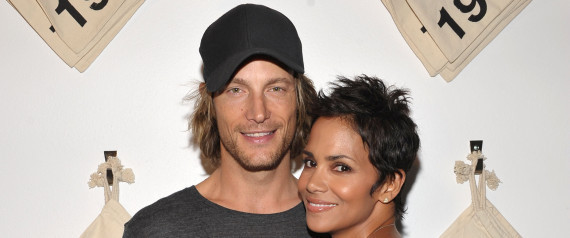 TMZ reports
that Halle Berry was given permission by an LA judge to take Nahla to New York to film "New Years Eve," a project she initially dropped out of after the custody fight began. Gabriel Aubry indeed has dropped his custody suit, but will continue to pursue joint custody by filing a paternity action.
___
UPDATE: RadarOnline.com has
posted a photo of the petition to dismiss
, confirming their report that Gabriel Aubry has dismissed his custody suit.
___
PREVIOUSLY:
The nasty custody battle between Halle Berry and Gabriel Aubry may have finally come to an end.
RadarOnline.com reports that
Aubry has dropped his suit for custody and spousal support from ex-girlfriend Berry
. He sued in December for partial custody of their daughter, Nahla, and since, a war of words between the two has turned uglier and uglier.
Berry
dropped out of filming the movie "New Year's Eve"
at the end of January, and soon accusations that Aubry
sent abusive text messages
and that
Nahla was "terrified" of him
were floated from her camp.
Then, rumors of an
Aubry freakout when Nahla was referred to as racially black
brought the feud into new, even nastier territory. Berry addressed the issue when she said that, citing slavery rules, Nahla, who is biracial, (
Than means she's Black
)
Radar says that a source told them that, "Gabriel and Halle have spoken to each other and have committed to try and make things work, without the courts - Gabe's decision to drop his case is his way of showing Halle he's prepared to take a leap of faith and trust her once again."
Earlier in the day, TMZ reported that
Berry was in a Los Angeles court
with her lawyer, though why she was there was unclear.
Radar says that they've seen the court documents dismissing the suit, and developments will continue. For more,
click over to RadarOnline.com
.