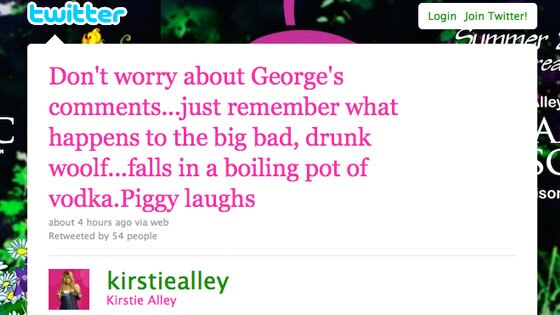 Is someone sore that
he
isn't dancing with the stars this season?
A day after
George Lopez
poked so-called fun at the latest crop of contestants and invoked the "this little piggy" nursery rhyme when talking about
Kirstie Alley
, the actress doesn't appear to be taking the late-night host's unconstructive criticism to heart. In fact, she laughed in the face of his mean-spirited slam.